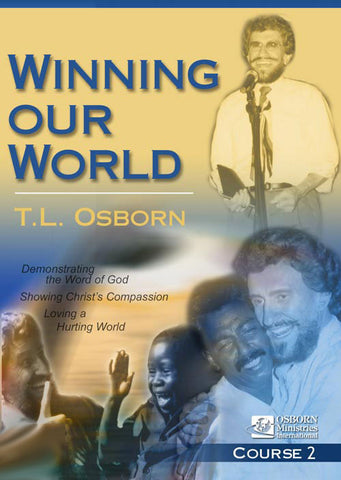 Winning Our World - Course Two - DVD or CD
by T.L. Osborn
Something happened. Remember when it happened to you? You were changed and transformed.
Before you were born, God chose you and called you. What for? To reveal His Son in you.
Be inspired and energized to fulfill your purpose in life, telling those who don't know the Good News of Jesus Christ.
Includes a résumé of the deepest beliefs and truths that guided the life and ministry of T. L. Osborn. 
---
We Also Recommend
---
Liquid error (layout/theme line 387): Could not find asset snippets/spurit_uev-theme-snippet.liquid