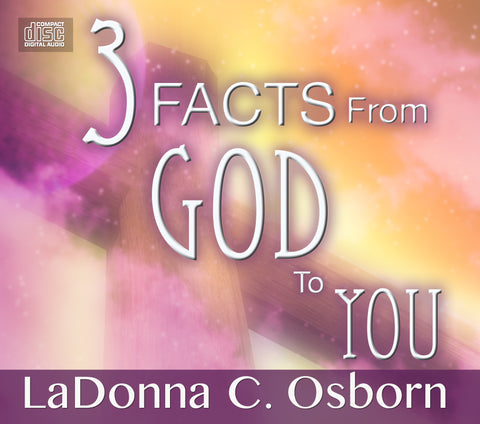 3 Facts From God To You - CD (3)
by LaDonna C. Osborn
3 Facts From God to You, is a teaching series by Dr. LaDonna Osborn that includes three unique messages that will refresh, refocus and restore your life, as well as the life of others. These three important facts are:
1. You are Important to God
2. God's Love is Your Solution
3. God Has a Plan for Your Life
This series is an anointed "tool" that you will find helpful as the minister to people who seem disinterested in religion or the church. You will come to cherish these messages as one of your favorites.
---
We Also Recommend
---
Liquid error (layout/theme line 387): Could not find asset snippets/spurit_uev-theme-snippet.liquid