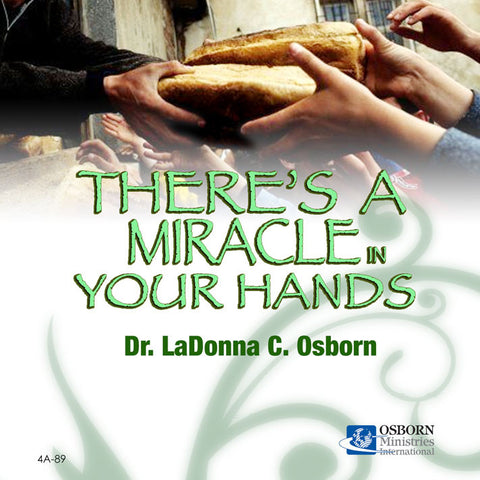 There's a Miracle in Your Hands - CD
by LaDonna Osborn
There are many areas in our lives that need God's intervention. Don't know what to do? Resources exhausted? Given up? Tired? Weary? Something needs to change! Do you want God to take control? He takes over when we cooperate with His will.
There's a Miracle in Your Hands will help you understand how to turn the tide on your impossibility. Reach out and take hold of the miracle you need.
Run time: 1 hr.
Also available as Digital Audio.
---
We Also Recommend
---
Liquid error (layout/theme line 387): Could not find asset snippets/spurit_uev-theme-snippet.liquid