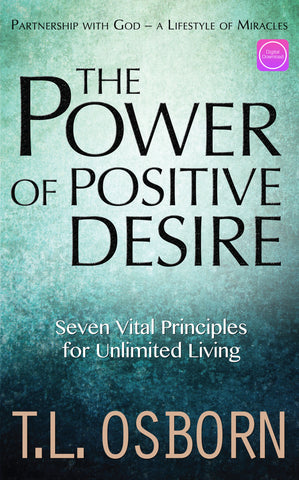 The Power of Positive Desire - Digital Book
This digital file (PDF) can be downloaded and added to your favorite device.
by T.L. Osborn
When understood and directed positively, desire is a powerful force that liberates men and women from mediocrity and prejudicial religious influences. Once freed from these limitations, people can experience positive circumstances as God's abundant goodness is released in their lives. T.L. Osborn outlines seven vital principles that enable people to discover their own spiritual self-wealth, forever replacing ordinary life with real living at its best.
Also available as: Paperback and CD.
---
We Also Recommend
---
Liquid error (layout/theme line 387): Could not find asset snippets/spurit_uev-theme-snippet.liquid