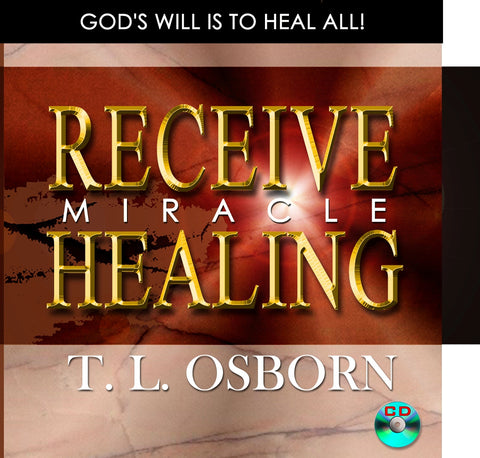 Receive Miracle Healing - CD (6)
by Dr. T.L. Osborn
The reason many people who pray fail to receive the miracle from Christ that they desire is usually due to lack of knowledge of what the Bible says about God's blessings. Without these basic truths, there is no basis for faith. In the book "Biblical Healing," T.L. Osborn details the seven master keys that he and Daisy have shared worldwide which always produce miracle healing: The Healer, The Word, The Killer, The Condition, The Prayer, The Faith and The Action.
After recording this CD, "Receive Miracle Healing", the title of the printed version was changed to "Biblical Healing".
Run time: 4 hrs. 48 min.
Also available as Digital Audio.
---
We Also Recommend
---
Liquid error (layout/theme line 387): Could not find asset snippets/spurit_uev-theme-snippet.liquid