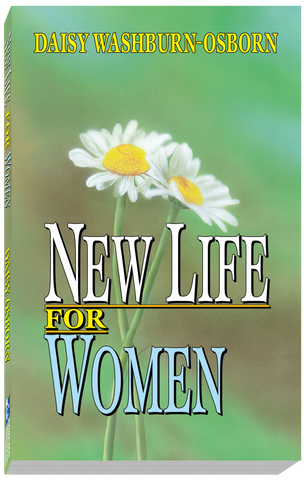 New Life For Women - Paperback
by Daisy Washburn Osborn
God never intended for the wealth that He created to be monopolized by men. No woman believer should be subordinated in life without private means, material achievement or the dignity of realizing individual success.

In New Life For Women, Daisy Washburn Osborn teaches women how to release their faith for the good things that God created, then use them, in partnership with Him, for the betterment of their world.
Also available as Digital Book.
---
We Also Recommend
---
Liquid error (layout/theme line 387): Could not find asset snippets/spurit_uev-theme-snippet.liquid