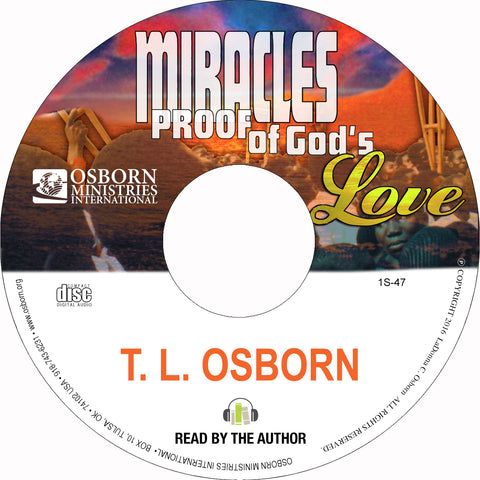 Miracles - Proof of God's Love - CD
by T.L. Osborn
Dr. Osborn brings to you a powerful message on the subject of Miracles. He shares why he believes that miracles are so vital to the effective ministry of the Gospel. Allow Christ to bless you too with the miracle of what you desire most from Him.
Run time: 58 Min. 54 Sec.
Also Available as: Digital Audio and Paperback.
---
We Also Recommend
---
Liquid error (layout/theme line 387): Could not find asset snippets/spurit_uev-theme-snippet.liquid