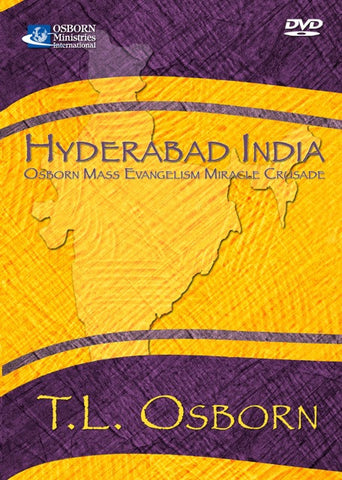 Hyderabad India Crusade - DVD (9)
by T.L. Osborn & Daisy Washburn Osborn
In 1992, T.L. and Daisy Osborn made their final trip together to India, the country where they first went as young missionaries and which they had visited many times throughout their 50 year ministry as a couple. For ten days they ministered God's healing miracles to the people of India, recording each day's crusade on video.
The 1 audio CD replaces video #7 due to technical difficulties.
Also available as CD.
---
We Also Recommend
---
Liquid error (layout/theme line 387): Could not find asset snippets/spurit_uev-theme-snippet.liquid