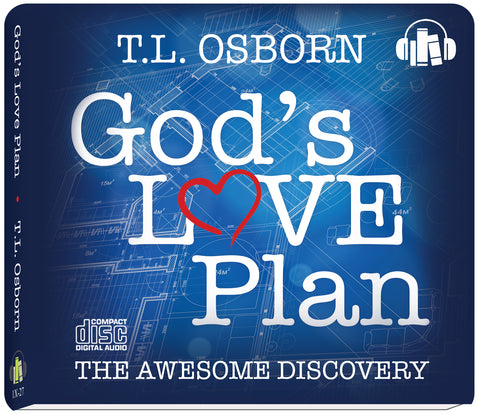 God's Love Plan - CD (4)
by Dr. T.L. Osborn
God's plan for the life of every man, woman and child is total happiness, health and success. In God's Love Plan, T.L. Osborn exposes the root of all problems, shows the way out of problems, reveals seven available blessings and seven foundation facts, then turns over the Master key that has opened a new lifestyle of happiness, health, prosperity and self-worth to millions worldwide.
This voice recording was created as an exact match to the first edition of the printed book. Later editions of the book may have been revised and/or enlarged. Therefore this audio book may be somewhat different than the current printed version.
Also available as: Digital Audio, Digital Book and Paperback. 
---
We Also Recommend
---
Liquid error (layout/theme line 387): Could not find asset snippets/spurit_uev-theme-snippet.liquid