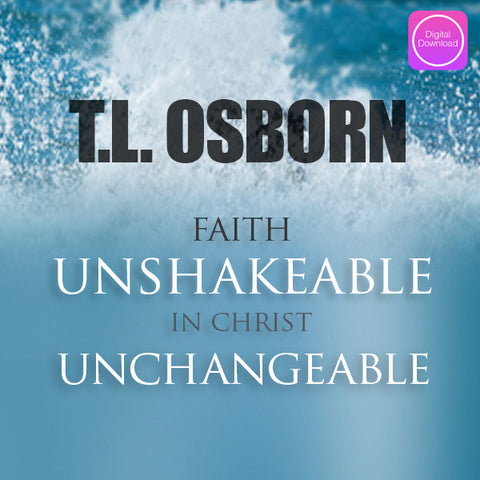 Faith Unshakeable in Christ Unchangeable - Digital Audio
This digital file (MP3) can be downloaded to your computer and added to your favorite device. 
by T.L. Osborn
You are about to experience the anointing of T.L. Osborn's powerful ministry first hand as he shares the truths of Jesus Christ in this dynamic message.
Run time: 1 hr.
Also available as CD.
---
We Also Recommend
---
Liquid error (layout/theme line 387): Could not find asset snippets/spurit_uev-theme-snippet.liquid