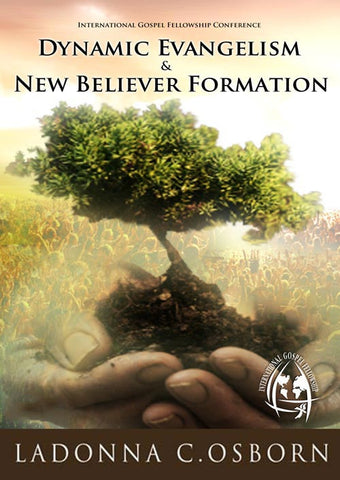 Dynamic Evangelism and New Believer Formation Course - DVD (9)
by LaDonna C. Osborn
Bishop LaDonna Osborn fans the flames of evangelism in the hearts of church and ministry leaders from around the world during this International Gospel Fellowship Conference in Tulsa, Oklahoma.  She shares some of the secrets that have energized the Osborn International Ministries for over 60 years!
Bishop Osborn states, "Christ's passion drove Him to the cross, now His passion drives believers to the lost. The needs of the world tug at the heart of the Church. The ministries of the Church are the only hope for the world.  Our goal as Christian believers is to establish people in Christ and then to establish Christ in people."
Your own life and ministry will be refocused and re-energized to do Christ's work as you experience these powerful teaching sessions from Bishop LaDonna Osborn.
 Also available as CD.
---
We Also Recommend
---
Liquid error (layout/theme line 387): Could not find asset snippets/spurit_uev-theme-snippet.liquid