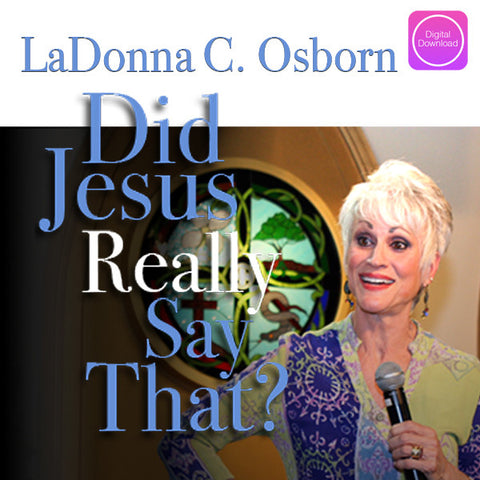 Did Jesus Really Say That? - Digital Audio
This digital file (MP3) can be downloaded to your computer and added to your favorite device.
by LaDonna C. Osborn
In this enlightening message delivered at International Gospel Center in Tulsa, Oklahoma, Dr. LaDonna explores straightforward statements made by Jesus in the book of John, chapter 11. Seemingly straightforward statements, but with divine implications. For example, "Our friend Lazarus has fallen asleep, but I am going there to wake him up." John 11:11 Did Jesus Really Say That? Hear the surprising and challenging statements made by Jesus and discover new truths to inspire and inform your faith.
Run time: 35 Minutes
Also available as CD.
---
We Also Recommend
---
Liquid error (layout/theme line 387): Could not find asset snippets/spurit_uev-theme-snippet.liquid