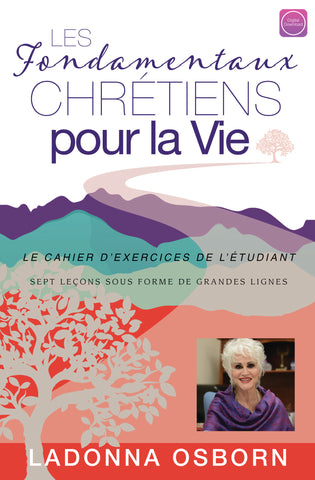 Christian Absolutes For Life (Student Workbook) - Digital Book (French)
French
by LaDonna C. Osborn

Now that you have chosen to follow Jesus, there are so many exciting and important things for you to discover. You see, this New Life is indeed NEW. There are new people to meet, a new guide book to learn how to read and a new language to discover. Actually, everything is new. That's what the Bible says, in 2 Corinthians 5:17 (NRSV) If anyone is in Christ, there is a new creation: everything old has passed away; see, everything has become new!
Christian Absolutes for LIFE is your guide into this new and wonderful life with Jesus! Your journey begins as a miracle and it continues with miracles. A Christian believer is going to guide you through these seven lessons. These lessons are a bridge for you, from your old life to your new life in the Kingdom of God. 

You will have lots of questions in the beginning. That's okay. But just take one lesson at a time. Absorb the absolutes or the facts that are presented. You will build your knowledge one brick at a time. And here is the best part, as you study, ask the Lord to help you understand these truths. He will do it! By the time you finish the seven lessons, you'll be amazed at what you have come to understand about this Jesus-way of life. Then you will be ready for the next step. 

Jesus says to you, ... I am the way, the truth, and the life ... John 14:6 You can trust Him!
- Dr. LaDonna Osborn

Also available as paperback
---
We Also Recommend
---
Liquid error (layout/theme line 387): Could not find asset snippets/spurit_uev-theme-snippet.liquid