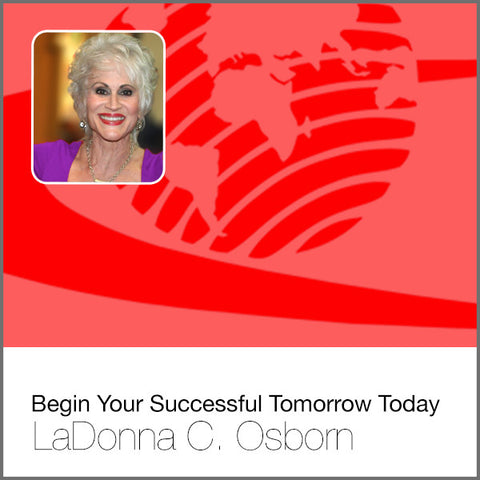 Begin Your Successful Tomorrow Today - CD (2)
by LaDonna C. Osborn
How to avoid sacrificing the permanent for the temporary.
When some believers are faced with a difficult situation, they compromise or quit before receiving their miracle blessing from God.
Dr. LaDonna Osborn explains valuable truths, vital attitudes and practical actions that will enable you to move right through the unpleasant present and into the blessed future.
---
We Also Recommend
---
Liquid error (layout/theme line 387): Could not find asset snippets/spurit_uev-theme-snippet.liquid